Herriman Cross Country Begins June 5th at 7:30 am at the Back Field at Herriman HS - Practice Schedule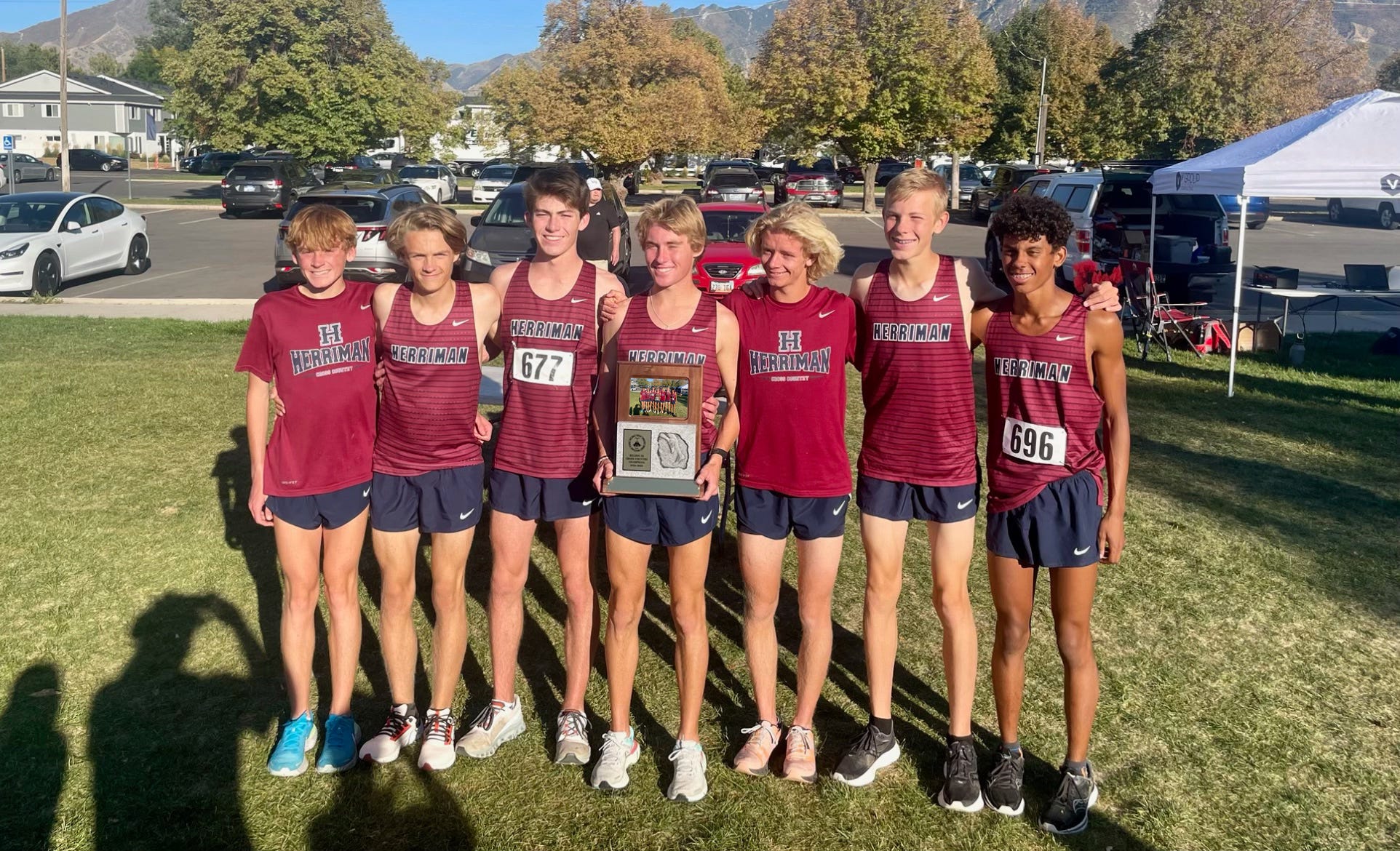 2023 Herriman
Cross Country
2023 Cross Country begins on June 5th! Sign up and come be a part of our special team! Summer Cross Country will have 7th-12th graders!

Please make sure to have all of your steps completed including:
(Steps Required for Participation)
Athletic Clearance Information (Everyone needs to be cleared with a physical to participate):
1. Click the button and fill out the Google Form and submit it.
2. Complete the RegisterMyAthlete registration (www.registermyathlete.com) for Cross Country Including E-Sign the disclosure.
3. Get a physical (must be done this school year, but only once). Upload ALL 3 PAGES to RegisterMyAthlete.com Account Page.
4. Pay fees once Coach Soles lets you know they are open to pay. (Wait until they are open to pay).
Content from YouTube can't be displayed due to your current cookie settings. To show this content, please click "Consent & Show" to confirm that necessary data will be transferred to YouTube to enable this service. Further information can be found in our Privacy Policy. Changed your mind? You can revoke your consent at any time via your cookie settings.
Consent & Show
2023 Mustang Cross Country "In the News"
Coaching Staff
Meet our amazing Coaches!
Herriman Cross Country Schedule
Click the button below for our 2023 Cross Country Schedule
Content from Instagram post can't be displayed due to your current cookie settings. To show this content, please click "Consent & Show" to confirm that necessary data will be transferred to Instagram post to enable this service. Further information can be found in our Privacy Policy. Changed your mind? You can revoke your consent at any time via your cookie settings.
Consent & Show
Congratulations to the Legendary Herriman athletes that were able to win the Utah State Individual Title!
State Champ: Lucy Biles
2014 - 5A
2013 - 5A
2012 - 4A
State Champ: Addi Bruening
2021 - 6A
2022 NXN - Herriman Boys - 3rd Place
Every set of LEGENDS has an origin story, and ours begins in 2022! This unheralded group started this season with little expectation on them for national success, but worked hard and put together an amazing season! Some highlights were winning the Timpanogos Invite and the Woodbridge Invitational (CA), and finishing 2nd at NXR! The boys put it all together at Nike Cross Nationals to finish 3rd in the nation!

Noah Jenkins - SR - 16th
William Horne - SR - 21st
Jack Beckstrom - JR - 67th
Luke Briggs - SR - 84th
Ryland Garner - SR - 106th
Max Hofheins - JR - 107th
Hyrum Wood - JR - 148th
Content from YouTube can't be displayed due to your current cookie settings. To show this content, please click "Consent & Show" to confirm that necessary data will be transferred to YouTube to enable this service. Further information can be found in our Privacy Policy. Changed your mind? You can revoke your consent at any time via your cookie settings.
Consent & Show